Window Safety
For Sliding Windows, safety stoppers and angle strips are needed to secure the window panels so that the panel will not be off track.
For Casement Windows, the friction stay must be of stainless steel grade 304, minimum 4 screws on each side friction stay with zinc casting corner brackets.
BCA's investigations of the reported cases show that the key causes of fallen casement and sliding windows include:
Casement windows that were found fitted with aluminium rivets which had corroded. Corrosion compromises the strength of the rivets, rendering it unable to hold the casement window panels firmly in place. Since 2004, BCA requires all homeowners to replace all aluminium rivets in casement windows with stainless steel ones.
Sliding windows lacking proper safety stoppers and angle strips to keep window panels within the tracks. Sliding window panels without these safety features in place detached and fell when homeowners applied excessive outward force in opening or closing the windows. Homeowners should ensure such safety features are in place and promptly replace any worn out ones.
Windows may detach and fall when window parts become loosened or defective over time due to wear and tear.  Please repair and replace window faulty parts to prevent falling windows.
Homeowners can face a penalty of up to S$5,000 and/or jail term of up to six months for failing to replace all aluminium rivets in casement windows with stainless steel rivets. If a window falls due to lack of maintenance, homeowners can be fined up to S$10,000, imprisoned for up to one year, or both. Since 2006, 378 people have been fined and 92 people have been prosecuted for fallen windows.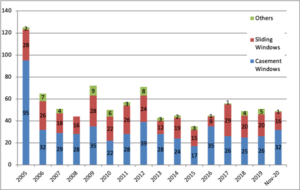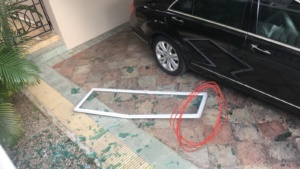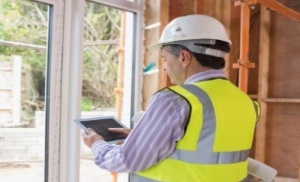 It is a
MUST
that HDB home owners appoint only BCA Approved Window Contractors listed with HDB to check, retrofit or install windows.
HDB Registered Window Contractor