Window Safety
For Sliding Windows, safety stoppers and angle strips are needed to secure the window panels so that the panel will not be off track.
For Casement Windows, the friction stay must be of stainless steel grade 304, minimum 4 screws on each side friction stay with zinc casting corner brackets.
Past investigations showed that about 80% of the fallen windows were actually casement windows. The majority of them had fallen were due to corrosion of the aluminium rivets holding the friction stays and normal wear and tear.
Homeowners can face a penalty of up to S$5,000 and/or jail term of up to six months for failing to replace all aluminium rivets in casement windows with stainless steel rivets. This requirement has been in place since 2004. In addition, if a window falls due to lack of maintenance, homeowners can face up to a maximum fine of S$10,000 and/or jail term of up to one year. Since 2006, 342 people have been fined and 92 people have been prosecuted for fallen windows.
Falling windows are a hazard to all in the community, and homeowners must do their part to prevent this from happening.
It is the homeowner's responsibility to check and maintain their home windows regularly to ensure that they are safe.  Preventive maintenance is so important that we strongly recommend that you check your sliding and casement windows twice yearly for a peace of mind.   This will result in a safer living environment for everyone.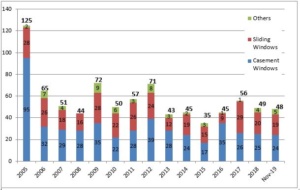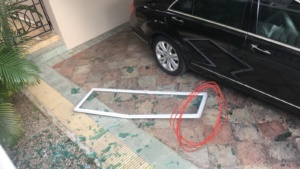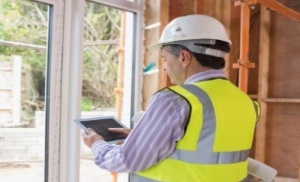 It is a
MUST
that HDB home owners appoint only BCA Approved Window Contractors listed with HDB to check, retrofit or install windows.
HDB Registered Window Contractor